FEATURED PROJECT
PAY UP
Web Series (2013 / 6 x 5:00 / HDV)
(director, writer, producer, co-creator) A new six part web series about a debt collector who has a lot to take care of in the present and a lot to hide in the past. You can watch it below, or visit the official website.
PRE-PRODUCTION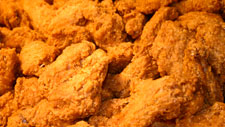 DIRTY BIRD
Feature Film (Horror / Black Comedy)
(writer, director) A mutant offspring of The Fly, Gremlins, Meet the Feebles and Frankenstein, and inspired by actual events (!), Dirty Bird takes a dark, satirical look at extremism, bioethics, messed-up families and our insatiable appetite for cheap, tasty meat products.
RECENT PROJECTS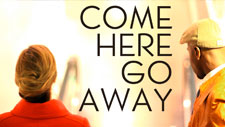 COME HERE GO AWAY
Short Film (2010 / 9:58 / HDV)
(writer, director, co-producer, editor) They never expected to meet anyone on that trip. Nyla was just backpacking around, Marcus was traveling with a friend. Although it was only a few days, the connection was obvious. Months later he comes to visit her, and they try to figure out what to do next.
PAST PROJECTS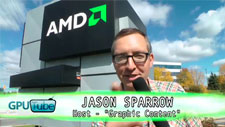 GPUTUBE.COM "GRAPHIC CONTENT"
Viral Videos (2010 / 2:00 x 6 / HDV)
(director, co-producer, camera, editor) A commission from world leading tech giant AMD, six comedic episodes to build buzz for an upcoming graphics processor launch.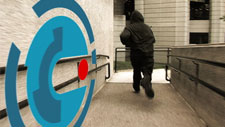 N+ TRAILER
Viral Video (2007 / 3:19 / miniDV)
(director, co-producer, camera, editor, visual effects) A commission from Toronto independent video game developers Metanet Software for their upcoming release of "N+" for XBox Live Arcade, PSP and Nintendo DS. The concept behind the trailer is 'anyone can be a ninja'.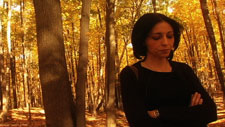 MARINA NEMAT
Short Documentary (2007 / 3:05 / miniDV)
(director, camera, editor) A commission from publisher Simon & Schuster for Canadian-Iranian author Marina Nemat's memoirs, "Prisoner of Tehran" about her growing up and imprisonment during the Iranian Revolution. Produced by internet video publishers TurnHere.com.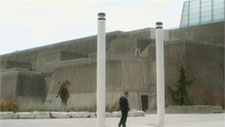 INFEST WISELY
Feature Film (2007 / 90 minutes / miniDV)
(director, co-producer, supervising editor) Swallow their pitch, live in their future. An anthology feature film written by novelist Jim Munroe and directed by seven Toronto directors, myself included. A lo-fi sci-fi look at how people deal with change. And nanotechnology. And talking cats. Watch my episode "Early Adopter" right here.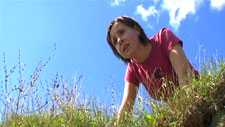 LUGGAGE
Short Film (2007 / 14:40 / miniDV)
(writer, director, co-producer, editor) A short film I conceived after attending a workshop with Academy Award® nominated filmmaker Deepa Mehta. It's about loneliness in travel, and continuing someone's work after they die. With a bit of "Lost" and "Battlestar Gallactica" thrown in for good measure.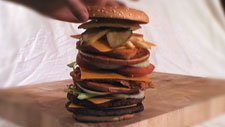 ALL DAY BREAKFAST
Comedy Shorts (2001 - 2006 / various / miniDV)
(co-writer, co-producer, editor) Authentic Video Comedy. A tasty selection of some of the funniest original comedy video shorts on the web mobile, TV and even the PSP. An online library of comedy gold guaranteed to put some Tube in your You.
IN DEVELOPMENT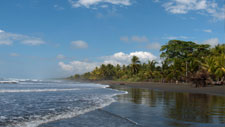 BEAUTFUL PLACE TERRIBLE TIME
Feature Film (Dramatic Comedy)
(writer, director) Recently divorced, Paul and Alice head down to a sunny beach resort to have some fun, or at least that's what was supposed to happen.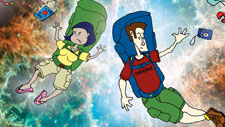 BACKPACKING XARNAXX
Web Series (Animated)
(writer, director) Always up for a challenge, Tom and Naomi set off on a backpacking trip to Xarnaxx, a recently discovered planet in the Suratthani Galaxy, 200 light years from Earth. They run into the usual problems: finding a place to stay, something to eat and a public toilet, plus the added bonus on being on a completely alien world ...and maybe the biggest challenge of all: traveling with each other. "Backpacking Xarnaxx" is an animated web series that tells us, no matter how far we travel, we can never get away from our own problems.